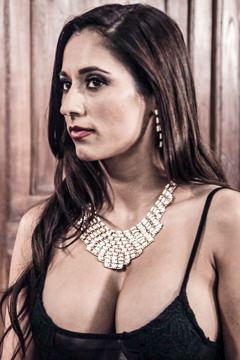 Reena Sky
Updated : 2017-09-09

|

Times Viewed : 103298

|

Scenes for : 1
Reena Sky's Biography :
Reena Sky was born on August 16, 1983 in San Francisco, California. She grew up in Northern California and currently lives in Los Angeles. The petite exotic beauty has performed for the adult industry for eleven years. She has no tattoos or piercings on her body. Sky got her start in the industry at age 23, "I was a dancer and an agency asked if I was interested in shooting."
As for her aspirations before going into the adult industry, Sky "wanted to make people happy, so I am."
If Sky were trapped on a deserted island, she would want "one of those survival knives with all sorts of stuff in the handle, an mp3 player, and a comfortable bed. I'd use them to try and maintain as high a quality of life as possible."
Sky responds to a good sense of humor. Her biggest peeve is bad personal hygiene. She considers tacos the sexiest food. And she is always a consummate professional on set.