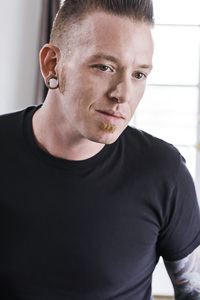 Johnny Goodluck
Updated : 2020-02-20

|

Times Viewed : 265039

|

Scenes for : 6
Last update in
Ransom on 2020-02-20
Johnny Goodluck's Biography :
Johnny Goodluck grew up in Baltimore Maryland. "It was a blessing in disguise. Baltimore is a tough city with a lot of wonderful and terrible things going on simultaneously. Very eccentric and I was blessed with the parents I had for growing up in the neighborhood that I did." He was raised between a catholic and a Lutheran family, but his parents gave him the option. Since trying out church to see what the hype was about, he left, and studied science and believes in the series revolving around evolution and nature. Goodluck was a very promiscuous teen. Johnny Goodluck was a successful chef and entrepreneur before beginning my life in the adult business. He accidentally fell into the industry because he had been dating Adult starlet Draven Star. In the future he aims to conduct business as both a chef and outside entrepreneur in many facets. "I want to own a bar, a consulting company, a staffing company, and of course a solid production outfit." When Goodluck is not on set he's Cooking professionally in a very high-end atmosphere, bartending, and being a standup husband.
On Pure Taboo "I think if anything it will finally show people what taboo really means... If you thought taboo was some cute quirky way of getting a stepfather and stepdaughter to bang, you are in for a world of view change. Pure taboo has a way of taking the normalcy out of typical taboo porn. While being serious and dark, it is taking the dark away from the subjects that the actors are portraying and giving a stage and a place for minds that might otherwise go in the wrong direction with the concept. Reality check for taboo porn."