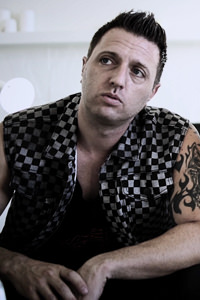 Mark Zane
Details
Height : 5'10"
Weight : 180
Eye Color : Blue
Date of Birth : 1977-01-12
Zodiac : Capricorn
Hobbies : Sleeping with girls half his age
Twitter : https://twitter.com/markzane
Mark Zane's Biography :
Mark Zane was born in raised in LA to a non-religious family. He lost his virginity to the town whore, as a result of his promiscuity. Zane claims all his life encounters are sexual in some way or form. Like many, his aspirations in life were to become an actor. When asked how he got into the adult industry he said he was "born into porn" His Favorite movie is The Goonies, because he's still searching for One-eyed Willie. Though he didn't say, we're pretty sure his babysitter's favorite movie was Nightmare on Elm Street. Zane claims it's the reason he like horror films. His top preoccupations while not on set are running an online dispensary, playing hockey and masturbating. He claims his whole life has been taboo.