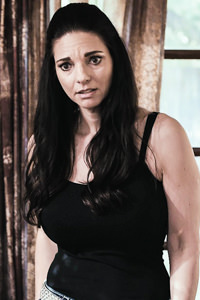 Mindi Mink
Details
Height : 5'6"
Weight : 135
Eye Color : Brown
Date of Birth : 1968-12-04
Zodiac : Sagittarius
Hobbies : Riding my Harley V-Rod motorcycle
Twitter : https://twitter.com/mindimink
Mindi Mink's Biography :
Mindi Mink was Born in Burbank, California. She loves growing up there as it reminded her of the country which she adores. She had lots of animals and grew her own vegetables, describing her life as simple & peaceful. She came from a religious background but was prude as a teen. Her three wildest non-sexual encounters are jumping out of an airplane, scuba diving & driving a race car. Prior to joining the industry, she was doing sales & marketing and adds that she started in the industry at the age of 45. She got her started in the business when she lost her full-time job. At first, she started as a part-time webcam model and after a few years, she decided she wanted to start filming GG porn. Her favorite movie is the Shawshank Redemption as she finds the story wonderful & the acting incredible. She dislikes the horror/thriller genre as those types of movies give her bad dreams. Her top three preoccupations in life when you're she's not filming on set are riding her motorcycle, dancing and listening to music. She describes shooting a scene for PureTaboo as an awesome experience with an amazing crew and with Bree as the director, she felt it was "so professional & also fun at the same time." Asked how she felt the nature of Pure Taboo will affect society she feels that society seems to be craving taboo content these days and if anything, it will give validation to the viewer's fantasies and make them feel like they are not alone. Asked if she's ever been caught doing something taboo she replies jokingly "depends on your definition of taboo."