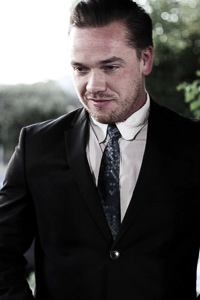 Kyle Mason
Details
Height : 6'1"
Weight : 185
Eye Color : Blue
Date of Birth : 1987-02-27
Zodiac : Pisces
Hobbies : Latin/swing/ballroom Dance, weight training, cycling
Twitter : https://twitter.com/KyleMasonXXX
Kyle Mason's Biography :
Kyle Mason, Pisces, was born and raised in Minneapolis, MN in 1987. Growing up there was great for him as it was a major cultural hub of art and entertainment which brimmed with opportunities. Being near the Boundary waters there was an array of activities available suck as canoe trips, hiking, camping, skiing, to name a few. Despite coming from a Lutheran background he no longer carries those beliefs and subscribes to scientific truth. Being "very shy and naïve" as a teen he had his first sexual experience at 19 during his second semester of college with a girl from the neighboring dorm. Prior to the Adult industry he taught and competed professionally in ballroom dancing. He also started a business on human body mechanics and plans to return to both of these professions when he has more time. He got into the industry by sending out applications to all the top agencies. Riley from Hussie saw his potential and called him the very next morning to come out to Florida. While he's not on set he enjoys lifting, dining, dancing. Shooting for PureTaboo was very different from the work he had done previously. It was great for him to commit to something that valued the effort to create something artistic and cinematic with put an emphasis on realism. He believes that Pure Taboo gives people an outlet for their fantasies and hang-ups, which may not necessarily be acceptable in real life, stating that suppressing these urges is not healthy as they can surface unexpectedly with disastrous outcomes.