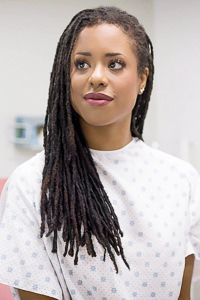 Kira Noir
Details
Height : 5'6"
Weight : 120
Eye Color : Brown
Date of Birth : 1994-07-16
Zodiac : Cancer
Hobbies : pole dancing, painting, amateur porn, sculpting, yoga
Twitter : https://twitter.com/thekiranoir
Kira Noir's Biography :
Kira Noir was born in Northern California and is a Cancer. She grew up in Nashville, Tennessee in a humid Bible Belt district which was unfortunately filled with racism and extremely unhealthy food. She's relieved to not live there anymore. She had a religious background growing up having been raised by not only a Roman Catholic father, and but also later by a Southern Baptist stepfather. Growing up she was a prude who desperately wanted to become promiscuous. Prior to joining the adult industry, she wanted to be a mortician. She got her start in the business by stripping in Saint Louis, Missouri. When Bonnie Rotten came to feature dance at the club where she worked it changed everything for her. Kira recalls "the way Bonnie captivating her and the audience was spellbinding". Bonnie had a man with her who said he was starting his own porn agency and brought Kira to Los Angeles and introduced her to the industry. Her favorite movie is Natural Born Killers being a fan of cheesy, over the top acting and storylines. As a fan of the Horror/thriller genre, she loves it when they're done well and believes they can tell incredible stories that comedies and romances alone can't fully capture. When she's not filming on set she enjoys doing art, hanging out with her friends, and going to local shows. She says that shooting a scene for PureTaboo was a unique challenge since she had to pretend to be afraid of Danny Mountain, who she describes as a sweet handsome man. In terms of how Pure Taboo will affect society, she thinks more and more porn fans will be excited about the fresh way Pure Taboo looks at strange but sexy circumstances and hopefully will play a part in creating a demand for this style of pornography. Asked if she's ever been caught doing something taboo she said an old friend from church found out that she does porn and promised not to tell anyone.