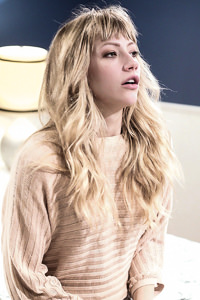 Ivy Wolfe
Details
Height : 5'5"
Weight : 110
Eye Color : Green
Date of Birth : 1996-09-03
Zodiac : Virgo
Hobbies : Photography, modeling, and painting
Twitter : https://twitter.com/alittlewolfe
Ivy Wolfe's Biography :
Ivy Wolfe grew up in the small, family-oriented city of Laurinburg, NC. As a teen, she considered herself to be a good girl when it came to all things sexy, but secretly had a wild streak. Ivy first tried to break into the adult industry by getting photos taken for magazines, although the photographer working with her told her that she'd really shine in videos. She's since found her passion playing emotional and intense characters where she gets to express her creativity. Ivy feels that the nature of PureTaboo allows people to explore darker fantasies in a realistic way within a safe place. She also expresses that it's beautiful since it gives society a chance to become comfortable with exploring taboo fantasies as a whole. Ivy herself is no stranger to taboos, saying that she gets caught doing something scandalous "every damn day." Her adventurous side has shown through more than once in other ways as well, and she's not afraid to try new things -- from indoor skydiving to being surrounded by rattlesnakes!